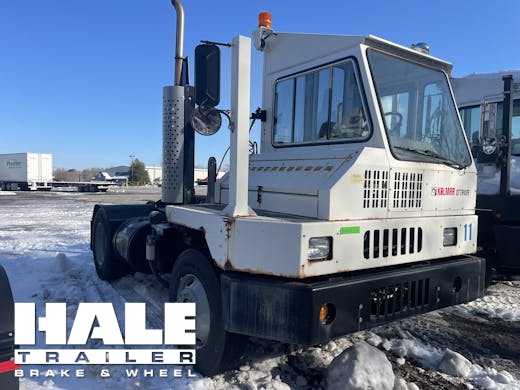 Stock #: A012155 Year: 2014
Manufacturers
Hale Trailer is proud to carry a full inventory of used yard trucks from some of the top manufacturers in the industry, including Capacity and Ottawa. Whether you are looking for a used or new commercial truck, our selection of fully maintained trucks and tractors are checked for a valid FHWA inspection so they are ready to go as soon as you need them.
Suspension Types
Hale Trailer carries several different models of yard tractors with varying suspension types including:
Single-Axle
Air Ride
Tandem Axle
Hauling Capacities
We carry a variety of models that can haul loads from 81,000 to 242,000 lbs., so whatever your hauling needs may be, Hale Trailer has the right truck for you. Truck dimension restrictions may vary based on state, so be sure to speak with one of our truck experts who can help you find the perfect truck or trailer for your fleet.