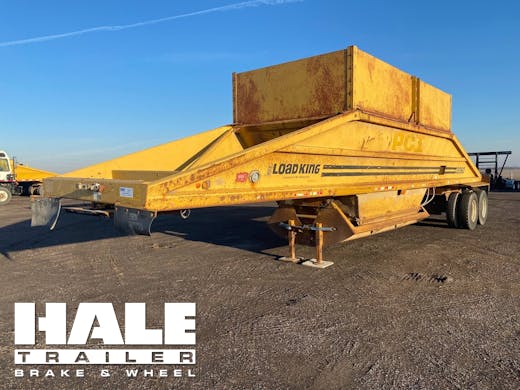 Stock #: A004191 Year: 1996
Suspension: SINGLE-POINT SUSPENS
Hopper Manufacturers
Hale Trailer is proud to carry a full inventory of used hopper bottom trailers from some of the top manufacturers in the industry, including Timpte, Manac, Wilson, and Trail King. Whether you are looking for a used or new commercial hopper, our selection of fully maintained hoppers are checked for a valid FHWA inspection so they are ready to go as soon as you need them.
Hopper Suspension Types
Hale Trailer carries two different hopper suspension types including:
Air Ride Suspension
Spring
Hopper Sizes
We carry hoppers ranging from 40' to 44' in length, so whatever your hauling needs may be, Hale Trailer has the right trailer for you. Trailer dimension restrictions may vary based on state, so be sure to speak with one of our trailer experts so we can help you find the perfect trailer for your fleet.